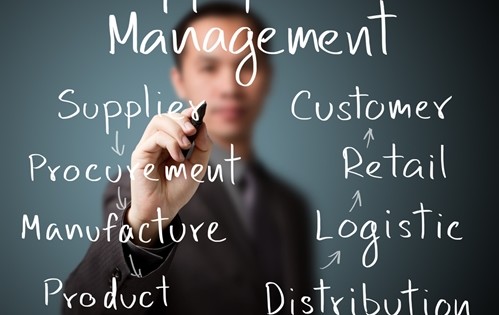 Between managing supply chains, maximizing productivity across multiple shifts and locations, protecting workers, property and more, executives have plenty to deal with under normal conditions. All of these challenges are exacerbated in the event of a strike.
When it comes to dealing with logistics challenges related to a work stoppage, here are a few things every company should keep in mind:
1. Transportation
Workers need to be able to move easily and safely to, in and between facilities. This can prove difficult, for example, if they have to pass through a picket line. Having a plan that includes shuttling temporary workers and non-bargaining unit personnel through a picket line in vans or buses minimizes the number of vehicles entering and exiting the facility each day, and the associated risks as well.
Vendors and service providers will need access to the facility as well, so it's important for the company to make sure it has
2. Human Resources
While many discussions surrounding work disruptions focus on business operations, if a temporary workforce is utilized, it can lead to major accounting and human resources challenges, and organizations need to prepare for how they will handle recruiting all the way through to record management and documentation.
Many professional service providers, such as MADI, assume these administrative tasks in order to reduce management's attention on these important areas which allows the company to focus on meeting its goals more directly.
3. Regulatory Compliance
Striking workers will often use whatever means they deem as necessary in order to gain what they perceive as an advantage to help them meet their goals. One way they attempt to do this is by reporting potential lapses in compliance to the regulatory agencies, which in turn will be compelled to inspect a company's facilities or services. It is essential that the company be fully focused on regulatory compliance prior to and during a labor dispute to avoid fines and other negative consequences.
Identify someone that will be responsible for inspecting your facility for OSHA compliance prior to contract negotiations. Ensure a review your facility is conducted for the basics such as hazard communication standards, emergency action plans, fire safety, exit routes, walking/working surfaces, medical and first aid supplies.
4. Supply Chain
Disruptions in the supply chain can be costly and damaging to a company's brand. A work stoppage can lead to a variety of cascading issues that can affect ordering, shipping and receiving and meeting customer expectations. Investments in physical risk management best practices can yield major dividends and ROI.
5. Lodging
Another set of issues are the logistics related to housing for temporary workers, especially for an extended period of time. Some companies will seek to cut costs and let workers be responsible to secure their own lodging and in doing so open themselves up to additional risk and exposures. It is advantageous not only for the company's brand image but for the safety of the temporary workforce to maintain a low profile in the community where the labor dispute is taking place.
There are a lot of logistical considerations that must be considered when preparing for a work stoppage and these are just handful of them. Top tier service providers can help reduce management's time spent on contingency planning, streamline the process, and produce a positive, professional result.


---

Preparing For Strikes: Bonus Podcast Episode