Message from MADI's President & CEO
MADI specializes in planning and executing individualized business continuity solutions for clients across the United States. Now in our third decade, we have built our business and reputation by executing projects that deliver business results each and every time.
MADI's operations and security methodologies have proven to be effective in a wide variety of industries that range from small compaines to the enterprise.
This is why clients choose MADI as their business continuity services provider whether facing a labor dispute, shortage of specialized personnel, supply chain disruption or other threat to their ongoing operations.
How can we help you?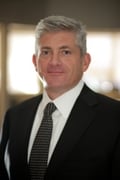 Joel Zimmerman,
President & CEO