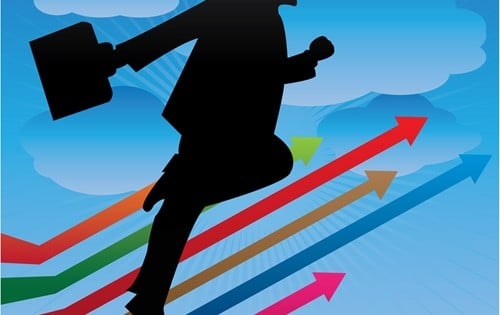 On an ongoing basis, a number of external forces have combined to effect gradual change in the American workforce. The ever-fluctuating economy, the changing demographics of employees, the evolution of new technologies and skills and many more factors are all part of the equation.
In recent years, all of the above have led to one definite conclusion about the future of work in America - permanent positions are on the decline, and in their place, temporary contract labor is becoming more commonplace. Increasingly, our nation's population is turning into a contingent workforce.
There's extensive research to back up this claim, and plenty of reason to believe that this trend will continue in the years to come. It would be behoove today's business leaders to make contingent labor a prominent part of their future staffing plans.
The Growing Contingent Workforce
A decade or two ago, the number of temporary workers in America was quite small, as the majority of job seekers preferred to find work on a permanent, full-time basis.
According to a report from the Populus Group, a staffing organization based in Seattle, that's not the case anymore. Jennifer Pasquier, a recruiting professional at the organization, pointed to U.S. Bureau of Labor Statistics data showing that now, temp employment is growing at a rapid rate with an impressive year-over-year increase of 6.7 percent between January 2014 and January 2015.
"Contingent labor will continue to expand as a percent of the overall workforce, driving increased use of both payrolled workers and independent contractors," Pasquier predicted. "In order to remain competitive, companies will continue to engage ICs to gain access to this pool of talent."
Several Socioeconomic Factors Converge
Pasquier speculated that corporate America's increased usage of independent contractors has come about partially as the result of changing socioeconomic factors nationwide.
For example:
The baby boomer generation, loosely defined as those born between 1946 and '64, is moving toward retirement. Many of these workers have a more traditional approach to employment, preferring to stick with one permanent employer - however in their place, millennials are entering the workforce and are more open to short-term contract positions.
A continued stream of immigrants into the United States is also helping American companies address key skills gaps, especially where technology and manufacturing are concerned. Proposed legislation to increase the limit on H-1B visas, for instance, gives companies a greater international pool of skilled workers who are often amenable to temporary positions.
As these factors and more continue to mount, it is expected that the percentage of temporary workers in the workforce will continue to increase between now and 2020.
Contingent Labor And Business Continuity
As a corporate executive, it may be time to explore how this trend might affect your company.
The rise of the contingent workforce is starting to have a profound impact on business continuity planning. It's easier than ever to adjust to changing labor needs from month to month - if the specific parameters of your business change, you can simply work with labor staffing agencies to find new talent and adjust your business model. There are also high performance options that can address revenue losses that result from local labor shortages, natural disasters and other disruptions. The new way of the corporate world in the near future will center around flexibility, scalability and a new strategy for finding work. And that future may be closer than expected.