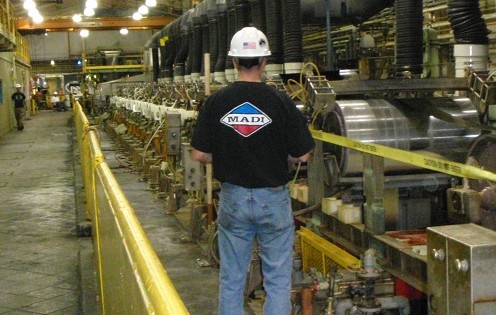 For companies working hard to maintain business continuity, especially in lean, constrained and just-in-time manufacturing environments, this is a new era. The good news is that there are many qualified workers who are perfectly willing to parachute in and out of an organization as needed.

Tens of millions of Americans these days are content to work on a less than permanent, full-time basis. Instead of landing regular employment, they instead fill temporary positions and move from job to job. For workers and companies, there are numerous benefits to this practice. The trick is finding them.

The Growing Temp Workforce
Information from the Bureau of Labor Statistics clearly shows that America's temporary workforce is growing steadily over time. As of 1995, there were only 39.6 million people working on a temp basis in America; that number was closer to 43.9 million as of 2012, and it's projected to hit 64.9 million by 2020. That's about 40 percent of the total workforce.

Who Finds Temporary Work?
People who work on a contingent basis are a diverse group. These individuals include numerous people in manufacturing-related positions, as well as highly skilled specialists such as plant operators, machinists and mechanics. Many of them choose to work independently because they enjoy the feeling of "being their own boss" and moving around to jobs as they see fit.

A Rapidly Evolving Industry
The market for temporary work is growing very quickly. Today, approximately 90 percent of all firms have used freelance or contracted talent on some level, and 61 percent of senior executives expect a growing proportion of their organizations' work to be outsourced in the near future. This trend is not going away, even if hourly wages are higher.

A Changing Approach to HR
As temp work continually grows in popularity, companies need to modify the way they think about recruiting and developing talent, according to Forbes. Mike Ettling, president of human resources at tech company SAP, told the news source that an entirely new approach may be necessary.

"When the rules of building a productive workforce change, so must our beliefs about compensation, development, technology and engagement," Ettling explained. "In Workforce 2020, approximately one-third of all respondents - no matter the industry - stated that increasing reliance on contingent, intermittent, seasonal or consultant employees requires additional investment in training, changes in HR policies and support for the latest technology."

When it comes to business continuity, the growth of contingent labor opens an entirely new world of possibilities, and companies now have numerous options to choose from for plugging their employment gaps and keeping their operations sustainable.