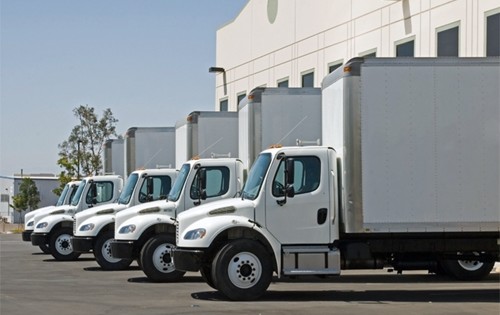 At times like this, with thousands of open CDL-A positions across the country, companies need to consider the risks associated with unexpected or ongoing local driver shortages and the impact it can have on their business now and in the future. In this case, sourcing drivers nationally and deploying them with little to no notice can have great value. This is what business continuity staffing is all about.
And it's only going to get worse as older drivers are retiring and it's becoming harder to find younger ones willing to take their places - they don't qualify until they turn 21, which often cause them to enter other industries. Additionally, the current turnover rate of drivers is said to be as high as 92 percent, according to CNBC.
A Temporary Solution When Challenges Will Cost the Business
When companies find themselves in situations where for example, their distribution operations can't meet customers' needs, they can be faced with difficult and immediate challenges such as locating and hiring new drivers, which can be a difficult and lengthy process even in the best of times.


Business Continuity staffing is a great temporary solution, especially when the company is facing revenue losses or the threat of being replaced by a competitor. By being able to source drivers nationally and deploy them anywhere around the country, these specialized staffing services can help companies reduce the losses that result from unfilled positions. "Logistics competition is fierce and fulfilling customers' delivery expectations consistently is of paramount importance with respect to retaining existing business and attracting new opportunities," said Joel Zimmerman, President & CEO of MADI.
Working with a business continuity staffing provider like MADI, who can step in and provide experienced drivers anywhere in the country, typically within 48 hours, can maintain operations for as long as needed.
MADI's Senior Vice President Joseph Bellino mentioned that recently a foodservice client in Mississippi saw one of its major warehouses hit by a tornado and destroyed, and suddenly found itself in trouble because it served as a center hub for food distribution in the area.
To cope with the situation, the parking lot was converted into a shuttle lot, where food was brought from other distribution locations by MADI contract drivers and then delivered throughout the area by the company's local drivers. This allowed the company to remain in business and meet customers' needs while a larger-scale renovation and redevelopment of the damaged warehouse was undertaken. In this case, MADI was able to keep operations moving at a cost that was much lower than the potential losses this client location would have otherwise experienced.
Overcome Pressing Business Issues


This short-term solution can also make sense for companies that may be experiencing other problems, whether it's with sudden spikes in client activity, labor issues or the prospects of damage or disaster. The return on investment can be better than most companies expect.
When a company needs experienced drivers for just a few weeks or months, the actual costs can be very attractive as compared to hiring a new employee, plus the contract employees are thoroughly vetted before beginning any assignment. And the top staffing providers also remain involved throughout a project, managing employees as needed and remaining in daily and weekly contact with the clients' management to ensure the business objectives are met.
"From a business continuity standpoint, sourcing drivers nationally and deploying them to the location with little to no notice has great value," Zimmerman said. "Doing so provides an immediate and experienced customer-centric CDL solution, protects the company's brand and market share while enabling their recruitment and on-boarding processes to continue at a normal pace commensurate with their long term employment requirements."
Another advantage of business continuity staffing is companies that are subject to seasonal surges in business can fill in these gaps and avoid the added payroll costs of permanent hires. In the beer industry, for example, Bellino said that the majority of business is seen between Memorial Day and Labor Day, as well as holidays. Having extra help during these busy periods can allow these companies to avoid long term costs like workers' comp insurance, health care and other benefits while efficiently meeting customers' needs at the same time.
To put it simply, when companies need drivers with the experience and the skills to meet immediate needs that if not met will result in lost revenue or unacceptable risks, business continuity staffing can be a very cost effective solution.