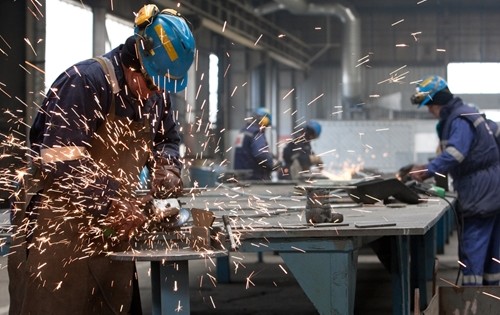 There are plenty of considerations when organizations need to develop a temporary workforce. Businesses need to prioritize benchmarks, assess the shifts they need covered to sustain operations, as well as identify optimal head counts and any logistical concerns that come into play when on-boarding temporary workers. While all of these are important, human resources teams also need to carefully assess nuanced workforce issues that arise when developing a short-term workforce.
Five key issues, in particular, stand out in this regard:
1. Industry-specific skills


Many sectors require highly specific skills that are difficult to find. Finding enough workers with these capabilities can prove daunting when developing a short-term workforce. HR managers that face fluid start dates need to figure out how to maintain a pool of qualified candidates on an ongoing basis as individuals with the right skills often find other opportunities in the meantime and replacements need to secured until you are ready to actually hire them.
2. Geographic limitations


Geography can present major problems to companies that operate in remote areas. Managing the logistics of transporting temporary workers in remote locations and housing them can prove challenging. Advance planning to identify and resolve associated issues that could interfere with meeting your goals can go a long way to minimize these problems.
3. IP protection


Intellectual property is among an organization's most precious asset, and unfettered temporary workers can exploit vulnerabilities in relation to sensitive projects or information. Non-disclosure agreements and other strategic legal tools can and should be put into place to protect corporate assets when building a short-term workforce.


4. Specialized certifications


Similar to identifying industry-specific skills that must be met, specialized certifications offer a unique recruiting challenges. A business that places non-certified personnel in certain operations puts itself at risk for regulatory non-compliance and faces fines, health risks and may in many cases be considered liable if a worker who is not certified to work on a machine is allowed to do so.
5. Liability protection


Companies with operations that depend on potentially dangerous equipment need to ensure they have the kind of insurance and liability protection in place to protect themselves if a short-term worker is injured.
Deploying a temporary workforce offers many potential benefits as part of a business continuity effort, especially when a business must establish a staff quickly to ensure consistent operations in the event of a foreseen or unforeseen disruption.