Security Assessment
Do you know whether your facility is protected against security breaches? Has your organization ever participated in a security assessment or a business continuity assessment and analysis?
Security Analysis by Industry Experts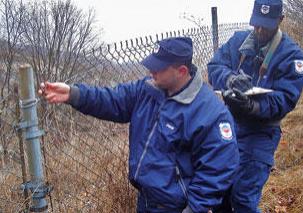 Over 430 companies throughout the country have relied upon MADI to provide them with superior security assessment services for several key reasons:
Proven track record in developing comprehensive Security Resource Plans
Ability to quickly deploy highly trained and experienced security personnel
Years of professional experience providing security services to a variety of industries
Our Proactive 360-degree Approach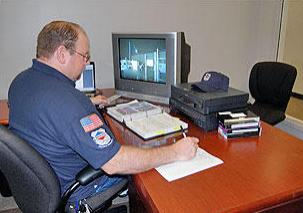 No organization wants to feel vulnerable during a labor dispute, which is why so many have turned to MADI's security consultants to perform a business continuity assessment that includes a security analysis as part of their Business Continuity Plan (BCP). And while there are a myriad of reasons why a security assessment should be conducted, some of the reasons for calling MADI to perform one include:
Conducting an independent review of your facility's security procedures
Taking a proactive approach to managing a facility's vulnerabilities and risks
Determining procedures to address any labor dispute security concerns
Identify Vulnerabilities, Respond to Threats, Reduce Physical Risks
During a labor dispute, there are added threats an organization could encounter that pose additional risks to its operations. To help mitigate these risks, a security analysis will involve the following:
Assessing the nature of entry and exit areas at your facility
Determining the vulnerable areas of your site and surrounding area
Developing a plan to ensure that only authorized employees and customers enter your facility
Instructing your non-striking employees in protocols relating to contact with striking union members and procedures for passing through a picket line.
Participating in a meeting with your management, state and local police departments, and/or fire departments to coordinate proper security procedures, should a strike take place.
Explaining procedures for gathering evidence to document any misconduct or violations during a labor dispute
Business Continuity Assessment
A business continuity analysis is like an insurance policy that protects your organization during any labor dispute—giving you the advantage of being able to respond confidently and strategically to any threat, labor dispute or otherwise, that comes your way.