National Recruiting and 24/7 Management Control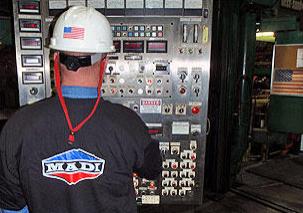 Correspondingly, when MADI's strike replacement workers arrive on-site, they have very little ramp-up time because all strike staffing is matched to both the position and equipment based on prior experience. Strike Staffing, Strike Workers, Staffing, Strike Replacement WorkerBecause MADI is fully self-contained as it relates to personnel recruiting, we are in a unique position to maintain extensive replacement worker resources-ranging from Nuclear-Qualified Plant Operators to Production Personnel.
Immediate Productivity
MADI's reputation is built upon our ability to consistently provide Business Continuity Services that place the right strike replacement workers in the right jobs, within 24-72 hours. The result of teaming with MADI for your strike replacement worker needs will be the successful continuation of operations despite the potential threats a work stoppage poses.
Results for Clients Since 1992