Security Procedures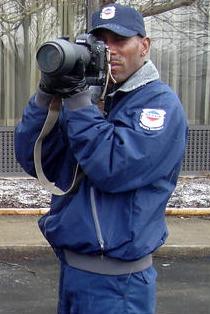 Consider this scenario, while keeping security procedures at your organization in the back of your mind. The union's contract is ready to expire. There's been talk about a strike due to the possibility that your organization may be seeking concessions. Several members of your executive team have been threatened. And your concerns are growing about how your organization will manage security procedures in this difficult climate.
Develop Security Procedures for your Organization
Even if there is a remote possibility that this labor dispute scenario can threaten the viability of your current operations, you need to consult with an expert to develop security procedures for your organization. And that expert is MADI. As a leader in labor dispute security – organizations from large industrial manufacturers such as Dresser-Rand to nation-wide warehouse and distribution operations like US Foodservice – call upon MADI for their expertise in developing security procedures with a proven track record of success.
Industries we service include:
When crisis strikes an organization, no matter how large or small its operations, it must respond from a position of strength and to ensure safety across the board for the facility, personnel and assets-proper security procedures need to be established.
Continue Servicing Your Customers During a Labor Dispute
Security procedures are developed in conjunction with a Business Continuity Plan to ensure the ability for your organization to continue servicing its customers during labor disputes-as there is always the potential that labor negotiations will not yield a ratification and a work stoppage may occur. How will your company respond in the face of a crisis? A lot more is at stake than is often realized, particularly as it relates to security.
Some areas of your facility that require careful analysis to effectively develop security procedures:
Ingress and egress points for employees and customers
Facility perimeter and surrounding area
Company equipment, fuel & chemical tanks, utility lines, and data transmission
Off-site locations
By having a detailed outline of security procedures in place, when volatile times threaten your business, your management team will have peace of mind knowing that MADI is there to implement professional security procedures and protect your business interests.