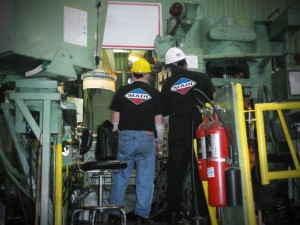 When it comes to mitigating disruptions caused by labor disputes—MADI can provide your company with unparalleled service. With over 17 years of positioning our clients for strike avoidance, MADI has become recognized as an industry leader based on our unyielding commitment to provide our clients with successful results with the highest degree of professionalism, integrity, and reliability.

Unsurpassed State of Readiness
MADI's clientele covers a broad spectrum of American industries to include:
Strategic Strike Avoidance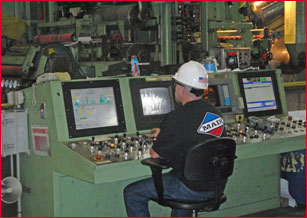 And with each of MADI's clients, regardless of the size MADI's expertise in developing a Business Continuity Plan that employs strategic strike avoidance solutions consistently provides powerful leverage for management during the collective bargaining process.The services MADI provides to clients include:
Strike Avoidance Positioning:The goal of MADI's site-specific Business Continuity Plan (BCP) is to protect your organization from the effects of a work stoppage, by putting you in a state of readiness, giving your management confidence and increased leverage at the negotiating table. MADI accomplishes this by conducting an on-site survey of your operations in order to thoroughly assess both the human resources and material needs required to keep your business operational in the event of a strike.
Temporary Operational Support:MADI's database of replacement personnel enables us to quickly deploy qualified and trained personnel, typically within 24-72 hours, covering a wide range of occupational specialties. This allows you to ramp-up operations quickly, as we seamlessly integrate MADI's replacement staff into your organization. All of MADI's temporary workers are employees of our company, providing us with control over transporting, implementing and supervising employees when deployed to your facility.
Labor Dispute Security:As part of MADI's onsite BCP, we also conduct a review of your facility and surrounding area to determine the appropriate course of action to secure your property, equipment and personnel in the event of a strike or other security issue.
MADI's security services include:
Asset and executive protection
Tactical security
Professional evidence gathering and chain-of-custody management
Comprehensive Array of Services
The comprehensive array of services that MADI provides to its clients positions your organization from all business angles, contributing to your ability to remain operational – and profitable. MADI's proven methods for protecting companies against the effects of a work stoppage are your organization's best resource when planning for potential labor dispute issues.