By: Michele Vincent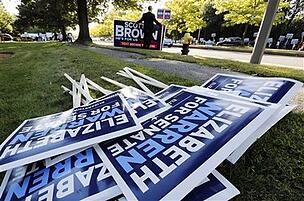 This week I came across a bunch of local labor news articles, so I decided to share them here for our Massachusetts readers. If I've missed anything, please feel free to comment below and add a link!
Organized Labor Turns out to Support Elizabeth Warren at Senate Debate in Boston
September 20, 2012
Organized labor showed its strength Thursday night, marshalling hundreds of painters, pipefitters and even a band of musicians to support Democratic Senate candidate Elizabeth Warren.
Massachusetts Nurses Association Files Unfair Labor Charges Against Baystate Health Systems Inc. At Two Locations
September 20, 2012
The Massachusetts Nurses Association has filed charges with the National Labor Relations Board against Baystate Health Systems Inc. The nurses charge that Baystate has been bargaining in bad faith both at Baystate Franklin Medical Center in Greenfield and at Baystate Visiting Nurses Association and Hospice in Springfield.

Boston Teamsters' 'Perry Crew' Charged with Extorting Hub Hotels and Events

September 19, 2012
Four former members of the Teamsters union were charged Wednesday with running an extortion racket going back to 2007 that allegedly targeted anyone involved in Boston's convention and trade show business – from hotels and caterers to pharmaceutical companies...

Union Reaches Tentative Deal with Verizon
September 19, 2012
More than a year after 6,000 Verizon Communications Inc. employees in Massachusetts staged a contentious two-week strike, their union representatives struck a tentative agreement with the communications giant Wednesday for a new three-year contract.
Chicago Teacher Strike: Boston And Philadelphia Weigh In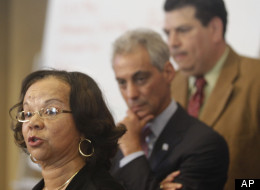 September 18, 2012
...BTU president Richard Stutman told The Huffington Post that Chicago Mayor Rahm Emanuel's personality made a strike there hard to avoid.
"If we in Boston had to deal with someone as provocative as Rahm Emanuel, we too might have been out on strike," Stutman said...
Businesses Fret Over Bruins' Delayed Start
September 17, 2012
Businesses near TD Garden are bracing for losses as a player lockout by the National Hockey League threatens at least the start of the Bruins season and the millions of dollars in related consumer spending...