Here are few security news articles MADI's Director of Security, Robert Galt wanted to share with our readers.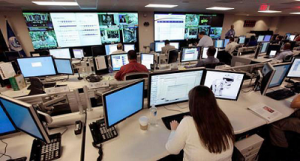 Second Man Arrested in Attempted Copper Theft at North Bergen's Eagle Recycling - March 11, 2013 at 12:23 PM
A second man has been charged with trying to steal copper from Eagle Recycling early Friday morning in North Bergen, police said.
IAEA Warns of Disastrous Consequences of Nuclear Terrorism - March 11, 2013
Taking a serious note of growing danger of nuclear terrorism across the globe largely due to increasing incidents of illicit trafficking of radio ...
Fake Bomb Got Past NJ Airport Screeners - Updated March 8, 2013
A New York congressman called for an extensive security review at Newark Liberty Airport after a newspaper reported Friday that a simulated explosive got past screeners.
Cyber Attacks: The Complexities of Attacking Back - March 12, 2013
As digital malefactors continue raiding U.S. businesses for their most valuable corporate secrets, some in Washington are wondering whether companies should test the limits and cyberattack their cyberattackers.
F-Secure: Android to Blame for 79% of all Mobile Malware in 2012 - March 7, 2013
Malware targeting Google's open-source Android operating system was responsible for 79 percent of all mobile threats identified in 2012, up from 66 percent the previous year, reports digital security firm F-Secure.