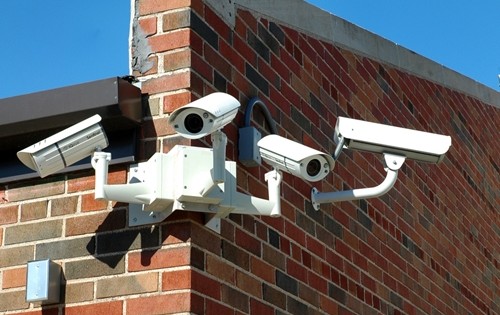 Many businesses have security personnel on site. However, most organizations do not train their contracted guards, but rely instead on a contract security vendor who may or may not provide adequate training. If an organization is facing a strike, extreme weather emergency, security threat or similar critical event, it needs to be able to protect employees and assets while minimizing business disruption.
In many cases, security guards are poorly trained and ill equipped to provide the kind of fine-tuned, specialized protection needed to get businesses through a critical event. This is where engaging a business continuity/physical security specialist can be particularly helpful.
There are four benefits a physical continuity specialist can offer that stand out:
1. Risk assessments
Evaluating areas of risk can prove difficult for security managers if the appropriate amount of time or resources are not allocated to complete a thorough analysis. This process involves identifying areas within a facility that could be breached, interrupted or impeded. Such an ambitious task goes beyond merely identifying areas of entry and exit. It also involves analyzing the perimeter of the facility and identifying all the ways that an individual could get onto the company property to damage assets or conduct other criminal activity that may involve personnel, products or systems.
Completing a large-scale security analysis depends on looking at every part of a company's facilities, possibly across multiple areas of operation. This is a major task even if corporate security managers have the expertise necessary to support this operation. As a result, specialized help can pay major dividends.
2. Surveillance camera placement
Designing surveillance systems is a more difficult matter than it may seem. Properly placing surveillance cameras to document activity in strategic areas also requires specialized physical security expertise needed to identify which parts of a facility should be covered and precisely where to place different types of cameras to maximize the system's capabilities. Proper placement and code required hook ups ensure cameras pan critical areas properly, are connected to the network (when applicable), and stable in order to avoid any gaps in coverage.
Performing the type of analysis in order to design a force-multiplying, strategically deployed 24/7 monitored surveillance system is a specialty that is outside the skill sets of most security professionals.
3. Access control
For the most part, day-to-day access control processes involve enabling relatively easy access to general work areas and more robust protection strategies in areas where only authorized personnel can enter. This leads to a situation in which organizations often need to enhance their access control capabilities when they are facing a work stoppage. Implementing an advanced access control solution that controls movement throughout work areas can prove invaluable in protecting employees, processes and products. Specialized analysis focused on access control is vital and enables organizations to secure their facilities during a critical event.
4. Emergency response
Most security personnel are not trained to respond to emergencies, nor have many been in a situation in which they have needed to respond to such an event. Experienced executive corporate protection specialists, on the other hand, spend their days dealing with security concerns that come up during critical events. This makes these professionals unique in that they can provide an invaluable combination of experience and physical security expertise needed to keep people and assets safe during a planned or unplanned event.
The question then becomes, can the organization afford to take added risks when it comes to protection during critical events? Augmenting corporate security professionals with physical security experts can play an integral role in helping organizations withstand and minimize any potential losses that may result.