By: Michele Vincent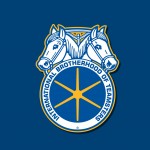 A LABOR DAY MESSAGE FROM GENERAL PRESIDENT JAMES P. HOFFA
"...working families are being attacked and scapegoated like never before. Public employees are being blamed for bad economies. Pensions and health care benefits are demonized as excessive perks of the past while the richest among us enjoy tax rates that are some of the lowest in our nation's history."






A Special thank you message from AFL-CIO President Richard Trumpka:
http://www.youtube.com/watch?v=Rq_Gap-cavs


At Stake This Labor Day - By Mary Kay Henry, SEIU President

"It is meaningless for elected leaders to deliver empty rhetoric about working people's contribution on Labor Day - or any day - without using their power in Washington to create an economy that works for all... They want their elected leaders to move away from the soaring rhetoric and work for them. They want their contributions to be valued beyond Labor Day, and they want politicians in Washington to have depth of understanding of hardworking families' everyday lives."
AFGE Labor Day Message - J. David Cox Sr., AFGE National President
http://www.youtube.com/watch?v=ydK5Npbt-RY&feature=youtu.be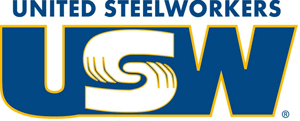 Labor Day: Team America, Including Workers, Built That - By Leo W. Gerard, International President, United Steelworkers
"This is a...week that begins with Labor Day. For that reason, it's a time when Republicans will be falling all over themselves to compliment American workers -- well, except unionized workers, who Republicans hate and who Republicans would like to exclude from their party, along with those gays, poor people and women using birth control. This week, Republicans will ever so briefly share some credit for the greatness of America with white, male, non-union, blue collar workers -- the ones Republicans believe they can convince to vote for the quarter billionaire they've nominated for president. Next week, however, the GOP will be back to claiming Republicans built it all by themselves."
A Labor Day Message from IAM President Tom Buffenbarger
" This year, there is ample reason to rekindle the courageous spirit that helped bring the first Labor Day into being. The right to organize, the right to bargain and the even right to vote are all under attack like never before.

It is disheartening but necessary to highlight the agenda of right-wing extremists willing to use the ongoing recession to promote animus against unions and union members. Amplified by corporate campaigns and fueled by countless millions, the anti-union movement seeks nothing less than to harvest the financial foundation of the American middle class."
A Labor Day Message from AFT President Randi Weingarten
"And our union is meeting this moment with a new vision of unionism: solution-driven unionism. It's an approach that is relevant and appropriate to the 21st century. An approach that is creative and visionary. An approach that advances solutions that unite the people we represent and those we serve—our students, our families and our communities.

We must bring people together around agendas that serve all kids, all workers and all communities—to restore the middle class, strengthen our public schools, and invest in, not destabilize, communities.

We must counter polarization and anger with ideas and innovation. It's what AFT members and leaders are focused on across the nation"