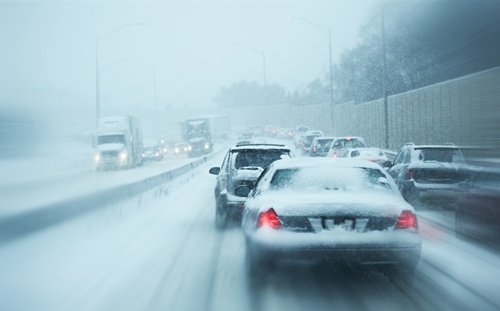 In many regions of North America, The Winter of 2015 with record breaking snowfalls has been historic, and its not over yet. Companies can be impacted in a variety of ways by extreme winter storms, and effective business continuity involves planning for disruptive weather-related events and having outside resources in place should they be needed.
1. Transportation

Blizzards and similar storms not only make it difficult for employees to get to work, but for distributors it can present major challenges. In some cases bringing temporary workers in from outside the region can help in a weather emergency.

For example, here in the Boston area we are close to breaking our all-time snowfall record. As a result of the snow accumulation and it's impact on businesses, we recently brought in experienced CDL-A drivers for a local foodservice distributor enabling them to catch up on a backlog of deliveries to its clients.
2. Facility Damages
Extreme winter weather can also lead to significant damages to work facilities and other physical assets, such as machinery. These damages are not only costly, but they can put workers in harm's way if employees are in the area when an incident such as a collapsing roof takes place. While accidents can happen, efforts must be made to identify potential structural weak points and other vulnerabilities in advance, so that efforts can be made to avoid problems before they arise.

The key to reducing the risks of a large-scale work disruption caused by a winter storm is business continuity planning in order to minimize downtime caused by extreme weather.
3. Shipping
Businesses with a national network of customers can run into serious trouble if their distribution centers or hubs are hit by a blizzard or ice storm. While some customers may understand the inherent delays, others may not, opening up opportunities for competitors to pick up the slack. Furthermore, shipping disruptions can have severe supply chain and revenue implications if trucks are unable to deliver supplies on time to factories that depend on those shipments.
Having a continuity plan in place that sets up alternative shipping methods can be vital in winter, as it provides a layer of protection against revenue losses in the event of a major localized storm.