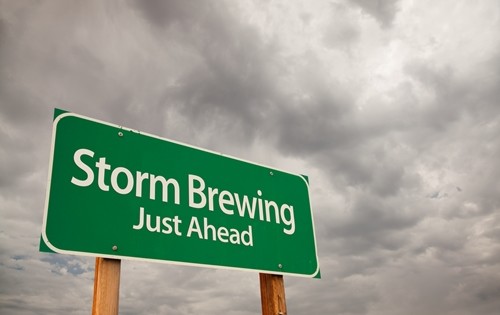 Developing contingent workforces and protection strategies is essential if organizations want to minimize the revenue losses that come from work stoppages, no matter the cause. Capitalizing on these plans hinges on preparing for multiple types of foreseen and unexpected events in order to be able to secure and restart core operations quickly.
Extreme Weather

Thunderstorms, hurricanes, blizzards, heat waves, wild fires and floods can impede operations. In some cases, the problem could be as simple as workers unable to access company facilities. In more extreme cases, both company and employees property could be damaged.
The challenge with extreme weather situations is that oftentimes the employees of the affected facility(s) have their own weather-related challenges to deal with as well. In these situations it may be necessary to bring in personnel from outside the area.
This is where a crisis/contingency staffing provider can help fill in these gaps quickly, with experienced and fully vetted personnel, in order to reduce down time.
Labor Disputes

Labor disputes create additional security and operational challenges for companies. From a business continuity perspective, we have seen over and over again that advance planning pays many dividends by empowering companies to meet their goals because they are able to secure their facilities quickly, and maintain operations with minimal disruption. Additionally, having a business continuity plan in place makes the mobilization of security and/or operations teams faster and more efficient.
Security-Related Events

Violence in the workplace is tragic and incredibly difficult to deal with, but also something that every business should be prepared for. Whether an incident involves a disgruntled employee or an external threat, companies face major challenges when trying to figure out how to protect workers and assets in an actual emergency, especially if there are no continuity plans are already in place.
This is another situation where engaging an outside vendor like MADI can help you mitigate the additional threats, and provide proper training to your employees. And by including a physical security analysis along with an associated tactical plan, companies will be ready to mobilize the resources they need at a moment's notice in order to protect its people, property, products and brand when it is most needed.
Man made or natural disasters can put companies and employees at higher levels of risk. As a result, prudence dictates that businesses must develop continuity plans in order to ensure they are ready to respond to any type of emergency and in doing so mitigate the losses that may otherwise result.